In response to the chief editor of echo-news.net, Takanori Eto's FOIA request (and also to other journalists) USNRC disclosed the blue print planning Toshiba submitted to USGOV'T. This files had been classified and not known for public eyes either Japan or other nations.
This revelation response of USNRC shall, have certain impact on Japan's nuclear power policy where Junichiro Koizumi, a former PM and still the most powerful figure in political world, just announced his 'no more nuclear presentation'. That presentation had somewhat astonishing influence to LDP, the majority of national diet which had strongly advertised restart up running nuclear power station.
The documents USNRC disclosed show us the initial proposal Toshiba had drawn on the way how to decontaminate the Fukushima Daiichi site, like removal of debris by shovel machine.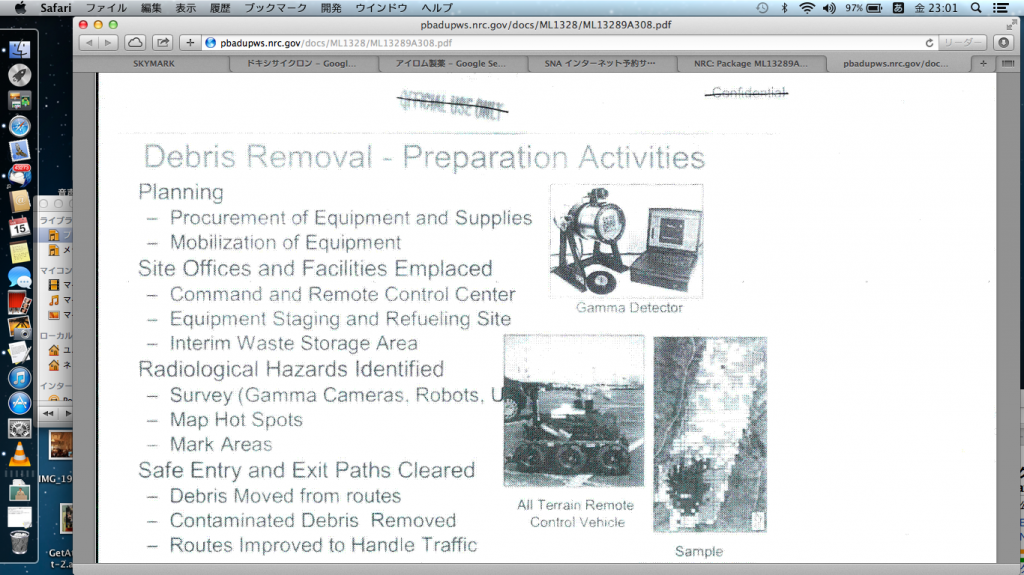 (You can see the letters 'official use only' and 'confidential', double lined.)
Though the volume of documents USNRC released this week reaches about several thousands pages, it is not an unmanageable quantities. Only if journalists tackle it assiduously.
You can see go to the USNRC website to see the whole documents clicking here.